Welcome to Team-FM
Where Great Music Matters!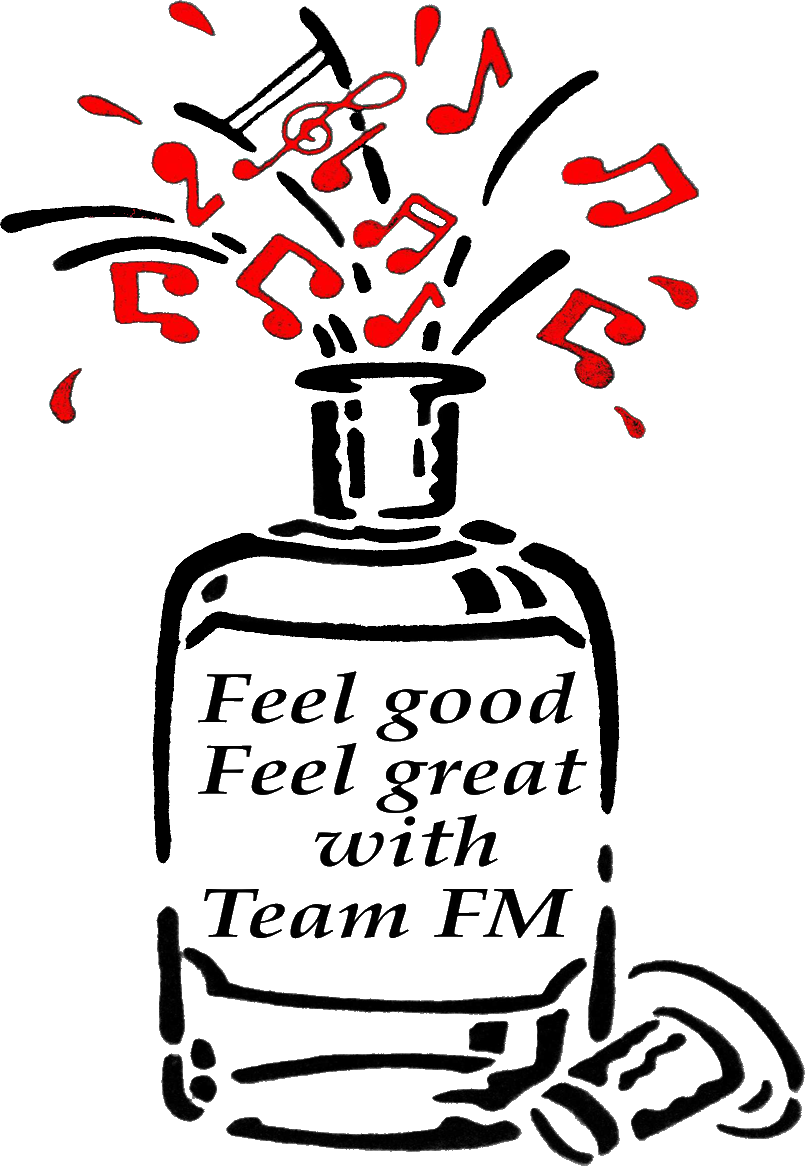 What's Playing Right Now?
Currently you can hear Loading
Click Here to Listen!
It's All About the Music!
From the earliest days of broadcasting, radio has been a mixture of speech and music, so, in radio's hayday, personality was the name of the game and harismatic disc jockeys were major stars. In the 21st century, with a multitude of radio choices, great personalities behind the microphone can still command high listening figures.
There are those, however, who find that when they are travelling, working or studying, that talk distracts them. They could listen to music from their own collection, but they don't necessarily want to be bothered making playlists, or they simply haven't the time to choose. They want the content to be constantly updated, fresh and different. If you fit into that category, then you've come to the right place! This station is all about fantastic music and lots of it. Music with the absolute minimum of interruption.
Hand Picked Music.
There is nothing random about the many thousands of songs stored in our huge database. Each one has been hand picked so that the best music from the last six decades will always be available for you, twenty-four hours a day. More than that, the database will constantly be updated so there will always be new music to hear and the station will always sound fresh.
The Ten-In-One Team Machine.
The Station Uses our Ten in One Team Machine. This divides the music into genre specific hours. Fancy some of the best hits to wake up to? The Hits Machine has it covered.
When it's time to relax with a glass of wine there's the Love Machine, or maybe the Jazz Machine, and if oldies are your mixture we have the best! Try the Time Machine.
You can hear your favourite music absolutely free from those annoying commercials. When you tune into the station you can immediately see not only the title of the song but which hour is currently playing.
Sounds Awesome!
Team-FM takes pride in its awesome sound. Hear all songs at the same volume level for maximum enjoyment! As soon as one of our top tunes ends, you're straight into the next one without missing a beat. You'll not believe the quality of the sound coming from your speakers. And, Hear the hits you know and love as well as those songs you perhaps haven't heard for a while. Do give us a try, you're going to love it!
Get Fresh at the Weekend.
The weekend is the time when your radio ceases to become a tool to aid work or study, it can become your best friend! Weekends are a great time here on Team-FM, whether you like solid golden oldies or whether your taste in music is bang up to the minute!
Get yourself into the right mood at 7 PM UK each Friday evening, when Brian D, our honey-voiced DJ from Dublin town welcomes you to the weekend with his feature packed and interactive show. With its upbeat vibe and friendly banter it's a great kickstart to any weekend, and it's only the beginning!
Saturdays on The Team are very much a contemporary day. Among other things, you get to hear the forty most played songs on radio stations around the world, there's a solid three hours of all hit music brought to you by one of the UK's top DJ's, and The Music Machine with Brian Hartgen, one of our most enduringly popular shows, with its themed hours, great features and chances for interaction hits the air. Check out our Schedule to view the full Saturday lineup.
If you like a more relaxed vibe, then Sunday is for you, as on that day we come all over retro! Start your day with a great selection of music from the 50's and 60's, or educate yourself with the very best musical documentaries. We even have a show presented by a true radio legend, where you'll here million selling songs from bands and artists from both sides of the Atlantic, along with the stories behind them. If this sounds like your mixture, check out our Schedule for the full Sunday lineup.
We look forward to your company at weekends here on Team-FM, where the weekend is always welcome!
Get In Touch!
A radio station always needs listener feedback or it can't improve. This one is no exception. Please do feel free to get in touch at any time with comments and suggestions or just to say hi. Here's how.
You can
Looking forward to your company!
Team_FM! Where Great Music Matters!